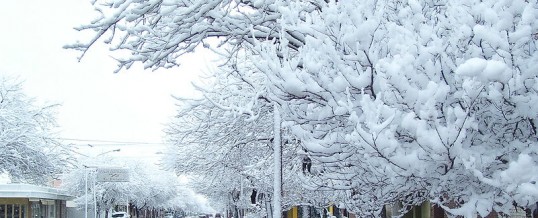 You can weatherize your home this winter and receive a tax credit.  The Residential Energy Property Credit (Section 1121) was set to expire at the end of 2010, but was extended for one year by the Tax Relief and Job Creation Act of 2010. The credit is available for property placed in service in 2011, but with new rules and limitations.
Nonbusiness Energy Property Credit
This credit equals 30 percent of what a homeowner spends on eligible energy-saving improvements, up to a maximum tax credit of $1,500.  In addition, the cost of energy-efficient windows and skylights, energy-efficient doors, qualifying insulation and certain roofs also qualify for the credit, though the cost of installing these items does not count.
Residential Energy Efficient Property Credit
The residential energy efficient property credit, equals 30 percent of what a homeowner spends on qualifying property such as solar electric systems, solar hot water heaters, geothermal heat pumps, wind turbines, and fuel cell property.
Not all energy-efficient improvements qualify for these tax credits. For that reason, homeowners should check the manufacturer's tax credit certification statement before purchasing or installing any of these improvements. The certification statement can usually be found on the manufacturer's website or with the product packaging. Normally, a homeowner can rely on this certification.  The IRS cautions that the manufacturer's certification is different from the Department of Energy's Energy Star label, and not all Energy Star labeled products qualify for the tax credits.
Eligible homeowners can claim both of these credits when they file their 2011 federal income tax return. Because these are credits, not deductions, they increase a taxpayer's refund or reduce the tax he or she owes. An eligible taxpayer can claim these credits, regardless of whether he or she itemizes deductions on Schedule A. Use Form 5695, Residential Energy Credits, to figure and claim these credits.
See the following video from the IRS about energy saving credits.
For more information see the following IRS webpage
http://www.irs.gov/newsroom/article/0,,id=214873,00.html